Pioneer family in 1870

Historian John Lukacs once stated that between 1870 and 1920, the lives of people in the cities of the Western world changed more than they ever had before, or even after. He was writing in 1970, and so comparing 1920-1970 to 1870-1920.  To the people of the 1920s, much of world of 1970 was already in place. They had skyscrapers and subways, telephones, automobiles, airplanes, radio, motion pictures, and other modern appurtenances. The hologram had been invented. Computers using punched cards had been used to tabulate the Census. Both quantum mechanics and general relativity were already au courant. The first successful jet airplane had taken off (not the first successful jetlanding, however. Some trees intervened and Coanda moved on to fluidics.) Lemaître introduced the Big Bang in the 20s, though few people noticed. By 1970, everything had gotten better, bigger (or smaller) or faster. Airplanes had lost their propellers and movies gained color and sound. Radios had acquired pictures and you could carry a small AM radio in your shirt pocket. Telephones were becoming portable; but these were differences of degree, not of kind. Very little of 1970 would have gobsmacked someone from 1920, not in the way 1920 would have astonished someone from 1870..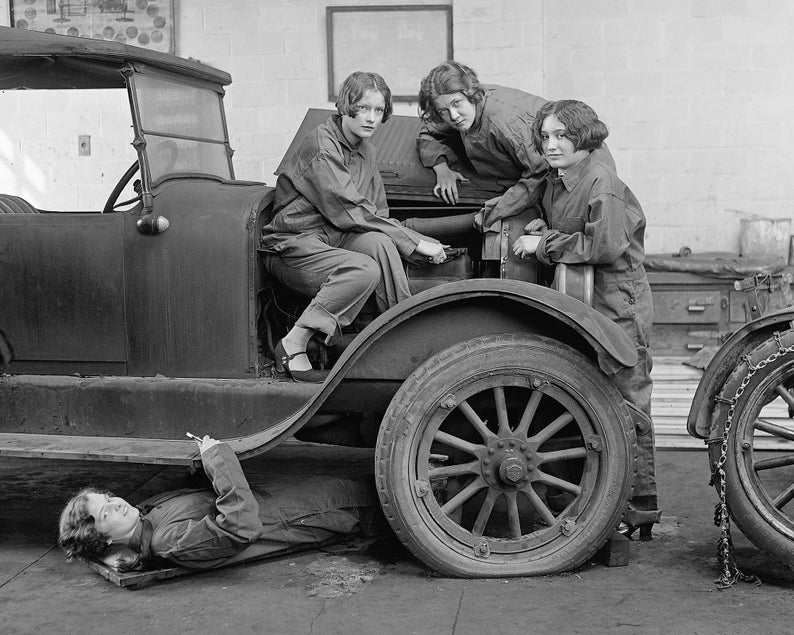 1920 had a different vibe

Let's call this turning point "The Singularity." 
AD 1920 has the advantage of being an even 100 years ago, this year, a nice celebratory number. Earlier, over half of Americans lived in small, rural towns. Soon, more than half will live in big cities. A substantial number of American men had "seen Paree" in 1918, and it would prove hard to "keep them down on the farm" after that. The year 1920 was when the Modern came of age.
Let's take a cross section of 1920 by glancing at the Flynncestry of the time. These fall into two groups: the immigrant/children of immigrant working class in the small-town East, most working in factories of one sort or another, and two being killed on the job. The other group, ancestral to the Incomparable Marge, is Western, in small-town Oklahoma, most [but not all] farming.