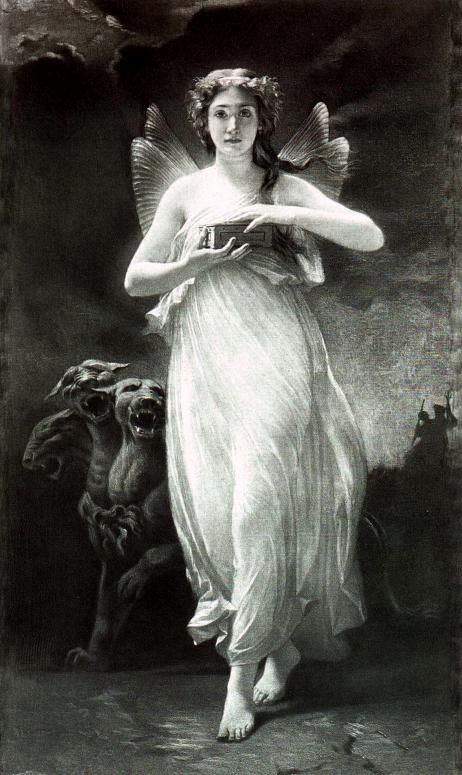 Psyche, in psearch of you
I
t
seems like last year since we last added to this series. Wait! That's because it
was
last year! Time flies when the holidays come upon one all unexpected like on little cat's feet. Yes, that's right. It's the next inpstallment of that pscintillating pseries,
In Psearch of Psyche!
  "Let's Get Moving!" in two senses of the word: viz., time to get this series going again and... You guessed it! ...consider the motion of the animal psyche.
For those coming late to the party, or for whom the New Year's revelry and/or Groundhog's Day has blotted out the previous chapters, a brief recap is in order: 
A key reminder: The soul is not some sort of free-floating substance that somehow occupies the same space as a body and somehow interacts with it. The "mind-body problem" is no more a problem than the "sphere-basketball problem." Because it is the substantial form of a potentially living body, the soul is the principle (starting point) of all the acts of the complete substance (the "synolon"). A suitable analogy can be seen in the inanimate form of an atom. What makes the element what-it-is and gives it its powers is the number and arrangement of its material parts. Sodium and chlorine differ in the number of their protons, electron, and neutrons, and it is this arrangement rather than the protons, electrons, and neutrons in themselves that make one a metal and the other a gas. IOW, reductionism is a mug's game. How the parts act as an ensemble is very different from how they act solo.
Souls on Parade
Let's look at this schematically. The following are based on models devised by William Wallace in his book
The Modeling of Nature
. These were once available on the web, but the site is gone, so TOF has reproduced them here in his own hand.