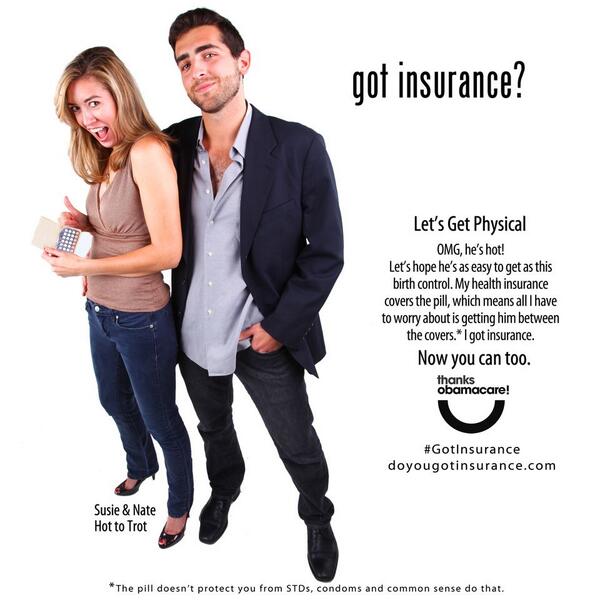 (h/t MarkShea)
These ads are a collaboration between the Colorado Consumer Health Initiative and ProgressNow Colorado Education. Denver television station KDVR reported that the Colorado healthcare exchange launched the new "Thanks, Obamacare" ad campaign on 12 November 2013 to encourage millennials and other social media users to get insured. (
Snopes.com
)
This is necessary because the legislative attempt to repeal actuarial statistics creates an unsustainable money pit, much like the New Jersey auto insurance pool a number of years back, and we must get young, healthy people to buy health insurance in order to subsidize everyone else. Everyone will be happy, especially insurance company executives.
But at least we now know why they were so anxious to make sure birth control for women was covered that they threatened the Catholic Church and others to provide it. It is the carrot to get young bucks to sign up for untroubled access to wimmin.
++++++++++++++++++++++
UPDATE: The second ad vanished and was replaced by a yucky-face both here and at Snopes. Let's see if it happens again.